Share this:








QUESTION TO CONSIDER: 

Do you have a heart for serving others with hospitality?



BIBLE LESSON:  In this lesson, we are going to learn about hospitality. Do you know what that word means? It means to receive guests, visitors, or strangers to our home in a friendly and generous way.  
The prophet Elisha traveled frequently from town to town, doing the work of the Lord. He would often pass through the town of Shunem where a "notable" or "great" woman lived with her husband. This woman was either wealthy or a woman of position, and she was also thought to be a woman of great faith. She would always invite Elisha to stop at her house when he was in town so she could provide him with a good meal, and he would always accept her kind invitation. 
One day, the Shunammite woman had a wonderful idea. She told her husband that she wanted to do some home renovation – not for themselves but for a special guest. She realized that Elisha was a special servant of God. She called him "a holy man." She wanted her husband to add on an upper room that could be used as a bedroom, sitting room and work room for the prophet Elisha to use whenever he stopped by. The room was completed and in it the Shunammite woman put a bed, a table and chair, and a lampstand. All was ready for them to receive their guest.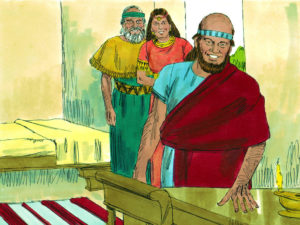 One day soon after, Elisha came to the town of Shunem and went to visit his friends. He was shown up to the special room made just for him, and he gratefully lay down on the bed and rested. He must have been surprised and pleased when he saw the all the effort that had been made for him to have his own comfortable room to stay in when he was in town. He was so thankful for the kindness, thoughtfulness, and generosity of the Shunammite woman that he was determined to give her something special in return. When he found out that she had never been able to have a child of her own, he called her to him and told her that by this time next year, she would have a little son to hold. She was so shocked, she couldn't believe it, but the prophet's words came true. A year later, she was blessed by God with a little boy of her own. 
This Shunammite woman is an excellent example of what it means to show hospitality. She invited a stranger to her home to offer him a good meal. Later, they became friends and she could see what he needed and how she could provide it. It would help this prophet of God if he had a comfortable place to rest and work when he visited her town, so she went to great expense and effort to build and furnish a room just for him. Those are some of the important parts of showing hospitality to someone. It's easy (and fun) to invite friends over to our house for a snack or meal, and that is certainly showing hospitality as well, but it takes more effort to invite a stranger and then find out what needs they might have that you can provide for them in your home. It is also a special blessing to others when we show hospitality to someone who can't pay it back in any way. For example, maybe there is a single mother at your church who struggles to pay her bills and can't afford special treats for her kids. She certainly couldn't afford to invite a family to her home to provide them a meal, but what if your family could invite her and her kids to your home and bake them special cookies and treats that they might not otherwise ever enjoy? Or how about a poor widow with no family to spend a holiday meal with? What about a visiting missionary from another country who would greatly appreciate some down-home American cooking and a comfortable home to stay in for a few days? There is no shortage of who we can show hospitality to or how we can do it. We just need to open our eyes.
Do you have a heart for hospitality like the Shunammite woman? Open your heart and your home and be a blessing to others. Here are a few tips to help you get started:
Make your home inviting with simple touches: fresh flowers, comfortable places to sit, something cool and refreshing to drink.

If you are hosting overnight guests, think of small comforts for their room such as bottled water, interesting books to read, an available outlet for them to charge their devices, and a couple of chocolate candies placed on their pillow. 

Keep it simple: If you can't serve a whole meal, try serving dessert and coffee or some tasty snacks. 

If you're shy and not sure what to talk about, try having a movie or game night. Another suggestion is to have a bowl with slips of paper that are "conversation starters". Let each person pick a piece of paper and answer the question on it. Try questions such as "What was your favorite vacation and why?" "What was the funniest thing that has ever happened to you?" "Do you have a childhood nickname? If so, how did you get it?" "What is your favorite Bible character?" 
The point of hospitality is not how fancy your home is or how good a cook you are. It is about opening your heart and making each and every guest feel welcome. 
REVIEW QUESTIONS:
How was the Shunammite woman described?
What did she provide for Elisha each time he stopped by her house?
What did the Shunammite provide in the room she had built for Elisha?
What did the prophet do to thank her for her kindness and hospitality?
Who are some people you can show hospitality to?
MEMORY VERSES:
I Peter 4:9

 –  Be hospitable to one another without grumbling. (NKJV)

Hebrews 13:2

 – Do not forget to entertain strangers, for by so doing some have unwittingly entertained angels.  (NKJV)
WORD OF THE WEEK: Greek word – philoxenos  (fil-ox'-en-os) φιλόξενος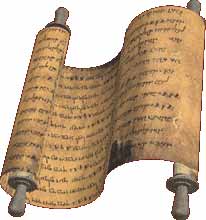 Philoxenos is the Greek word for our English word "hospitality" in I Peter 4:9. It means "loving strangers, hospitable."
*Hebrew was the original language of the Old Testament. Greek was the original language of the New Testament.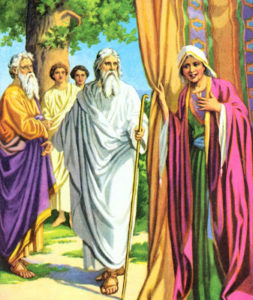 DID YOU KNOW? Abraham showed hospitality to two angels and the Lord Jesus, all of which appeared to him as men. In Genesis 18:1-8, we read about three ways Abraham showed hospitality to these strangers who he invited to be his guests: 1) He had water brought so they could wash their feet after walking in the heat of the day. 2) He invited them to sit and rest in the shade of a tree. 3) He ordered a delicious meal of beef, bread & butter and milk to be prepared for them. Abraham is just one example of Hebrews 13:2 – showing hospitality to strangers without even realizing they were angels, at first. 
ADDITIONAL ACTIVITIES:
H

ost-and-Hostesses-Activity – 

Free printable pdf activity matching people of hospitality in the Bible with their description.

Easy Snacks & Goodies for Guests – 

Here is a link to some easy and delicious recipes that will be sure to please! 

Have a Heart for Hospitality – 

Brainstorm and make a list of people you would like to show hospitality to as well as what you would like to do for them. Would you like to invite a widow for tea, a single mom and her kids for a movie night, a missionary for a meal? 

Coloring page of Elisha and the Shunammite woman  – Free printable coloring page of Elisha and the Shunammite woman  (Supercoloring.com)
If you enjoy these Bible lessons, please visit our Product Catalog  page to view our "Growing Up in God's Word" Bible curriculum for children series. Each title is an in-depth Bible study including multiple enrichment activities with each lesson such as map work, research projects, application activities, crafts, and more.