Share this:







Thank you for visiting Pryor Convictions Media. We are a home-schooling family from St. Petersburg, Florida, who are passionate about God, His Wo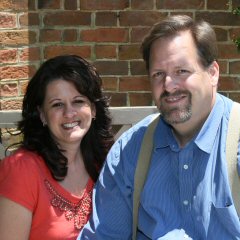 rd and homeschooling our children. We have been on the homeschooling journey for the last 20 years. All three of our children have graduated high school, but we still enjoy encouraging other home school families on their journey and sharing things that we have learned in ours. Over the years we have learned that certain things have worked for us and others haven't. We realize that each family and each child in that family is different with their own unique learning style.

Currently Heather Pryor (mom) is focused on developing Bible curriculum for children in the elementary and middle school stages. The series is titled "Growing Up in God's Word." Heather is also developing a DVD series for moms and daughters titled, "Hearts-at-Home" which will focus on home skills such as soap-making and home joys such as tea time. Heather is also the author of four books for women: Heart to Heart: Devotional Thoughts for Women, Volumes I and II; Purer in Heart, a 13 lesson Bible study, and a cookbook titled Hearts-at-Home. She has had several articles published in Christian Woman magazine.

Paul is developing a video Bible curriculum geared toward older teens and adults. These courses will cover most books of the Bible which will be available in an online format as well as on DVD. Currently he is working on the books of James and Genesis. Paul is an elder and pulpit minister at the Northside church of Christ in St. Petersburg, FL.