Share this:







 
BIBLE TEXT: 

Proverbs 1:8-9; 6:20-23; 10:1; 13:1; 17:17; John 11:1-44; Genesis 37:3-4; 45:4-11; I Corinthians 13:4-8a
QUESTION TO CONSIDER: 

Do you get along with the people in your family in a way that is pleasing to God?



BIBLE LESSON:  How would you define the word "relationship"? Relationship is simply the way that people are connected and behave toward each other. There are different kinds of relationships within families such as the husband/wife relationship, parent/child relationship and sibling relationships. (A sibling is a brother or sister.) The Bible has lots of wise advice that can help us in all of these relationships.
To begin with, let's look at relationships between parents and their children. 
Parents have many responsibilities toward their children, such as feeding them, clothing them, and providing shelter and security for them, but one of the most important responsibilities is to teach them. I'm not talking about teaching them math or science (although those are important too), but rather, teaching them the word of God. As a child is taught the Bible, he learns what he should do and what he should not do and why. When a child is being taught by his parents, he has a responsibility too. Read Proverbs 1:8-9 to see what it is. Don't let your parent's teaching go in one ear and out the other, but listen carefully and keep it with you always. 
Read Proverbs 6:20-23. Now we dig a little deeper into just how important it is for children to listen to the good teaching of their parents. It is so important, Solomon says a child should take those teachings and tie them around his neck! Where else does he say those teachings need to be kept? (In the child's heart) He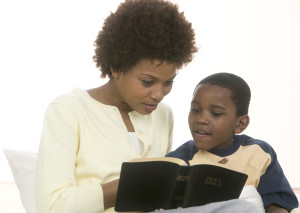 needs to keep them close and remember them as he grows up. These teachings are based on the word of the Lord and how God wants each of us to live. A child who is obedient to these teachings of his parents is also being obedient to the Lord. If a child is willing to listen, learn, and keep these teachings, what three things does Solomon say they will do for the child? (1-Lead him, 2-Keep him as he sleeps, and 3-Speak with him when he is awake) These wise teachings will serve as a guide to direct him in the right path, be a reminder of God's protection and providence so he can sleep in peace, and continue to teach him as to how he should live each day. That pretty much covers everything, doesn't it?
Read Proverbs 10:1 and 13:1. If a child is wise, what two things will he do? (1- Make his father glad, 2- Heed, or listen to, his father's instruction) He understands the benefits of the teaching and is willing to learn. A foolish child refuses to listen to any teaching or correction. He scoffs or laughs at it. As a result, he does not behave well or make good decisions and it makes his mother sad. So, make your parents glad, not sad – listen to their teaching and be a wise child!
Ephesians 6:1 also reminds us, Children, obey your parents in the Lord for this is right. 
Now let's look at what the Bible says concerning sibling relationships. 
Read Proverbs 17:17. What does this verse say a brother is born for? (Adversity or trouble) A brother or sister should stick with you even closer than a friend would, especially when you are need of help. A sibling should be someone you can always count on, when times are good or when times are bad. If you have a brother or sister, are you someone they can count on? Are you willing to listen to them and help them when they need it?
In John 11:1-44, we read about three siblings: Mary, Martha and Lazarus. We can see how much they loved and cared about each other in these verses. Lazarus had become sick and died, and his two sisters were very sad at his death. When Jesus arrived, he spoke to Martha first, then she got her sister Mary so she could speak to Jesus and receive comfort as well. How excited and thankful these two sisters must have been when Jesus raised their brother from the dead! 
Not every family in the Bible behaved in the way they should have. When we study the story of Joseph and his brothers in the book of Genesis, we see a perfect example of how not to treat a sibling. Read Genesis 37:3-4. Joseph's brothers were so jealous of him that they let it take root in their hearts and grow into a full-blown hatred of their own brother. They couldn't speak peaceably to him or say one kind word because they hated him so much. Do you think that hatred and all of the unkind words hurt Joseph? Absolutely! But Joseph did not hate them back or say hateful words to them. Even though his brothers sold Joseph into slavery and Joseph ended up unjustly in prison in Egypt, he did not hate them or blame them for his troubles. God blessed Joseph, placing him second in command of all of the land of Egypt and Joseph was ultimately reunited with his brothers about twenty years after they had last seen him. What would you do if your siblings had done this to you and years later, you had the power to punish them for what they had done? Let's read the words Joseph spoke to his brothers. Read Genesis 45:4-11.  Not only does Joseph tell them not to be too hard on themselves, he shows them love and forgiveness and promises to take care of them and their families. Now that is a beautiful demonstration of what a sibling should be – loving, patient, forgiving and compassionate. Can you work hard to treat your siblings this way each day?
To help you with this, read I Corinthians 13:4-8a every day. These verses tell us not only how to love our brothers and sisters but also our parents, friends, and others. When we love others the way God wants us to, we will try hard to be patient and kind, humble, serving, and forgiving.
We've learned a lot about family relationships in this lesson. The Bible teaches us the responsibilities parents and children have toward each other and how siblings should treat each other. Let's take these verses to heart and work to have better relationships with people in our family.
REVIEW QUESTIONS:
What is the most important responsibility a parent has toward his child?
What three things will a parent's good teaching do for a child who is willing to listen and learn?
What three siblings do we read about in John 11?
How did Joseph respond to his brothers twenty years after they mistreated him and sold him into slavery?
Which passage of scripture in the New Testament teaches us all about how to love others?
MEMORY VERSES:
I Corinthians 13:4-8a

 –

Love is patient and kind; love does not envy or boast; it is not arrogant or rude. It does not insist on its own way; it is not irritable or resentful; it does not rejoice at wrongdoing, but rejoices with the truth. Love bears all things, believes all things, hopes all things, endures all things. Love never fails.

  (ESV)

Ephesians 6:1

 – Children, obey your parents in the Lord, for this is right.   (NKJV)

Hebrews 13:

1 – 

Let brotherly love continue.

 (NKJV)
WORD OF THE WEEK: Greek word – philadelphia  (fil-ad-el-fee'-ah) φιλαδελφία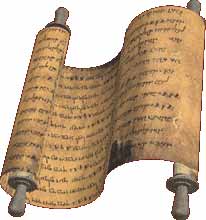 Definition: brotherly love, mutual love
This is the Greek word that is used for our English phrase "brotherly love" in Hebrews 13:1.
*Hebrew was the original language of the Old Testament. Greek was the original language of the New Testament.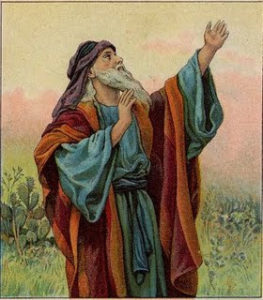 DID YOU KNOW? The Rechabites were a good example of a faithful family. They descended from a man named Rechab, and they were faithful worshipers of the Lord. One of the descendants named Jehonadab, made a vow that the Rechabities would drink no wine, nor plant fields or vineyards, nor live in houses. This was part of a covenant the Rechabite family made with the Lord. The family faithfully kept this vow for hundreds of years as we read in Jeremiah 35. The Lord used this faithful family as an example to the southern kingdom of Judah who had become so unfaithful to the Lord. 
ADDITIONAL ACTIVITIES:
Family Service Jar Activity 

– 

While playing together is enjoyable, so is serving together. Label a jar "Family Service Jar" which contains slips of paper listing service activities that your family can do together. Here are some ideas to get you started: Wash the family cars; do yard work for a widow; visit a nursing home; have a "kids cook" night; do a chore for another family member so they don't have to; cook breakfast or lunch at a Ronald McDonald house or homeless shelter; become pen pals with a missionary family; clean the house (while putting on some fun music in the background); plant an herb garden; fix dinner and deliver it to someone who is sick or just out of the hospital; pick up trash around the church building and grounds; host a game night at your house for a new family at church; write a card to each member of your family telling them what you appreciate and admire about them.

Family Fun Jar Activity 

– 

Doing things together as a family creates long-lasting memories and builds stronger relationships. Make a list of different activities that you can do together as a family, cut apart each idea on its own slip of paper, then fold up the slips and place them in a jar labeled "Family Activity Jar". Set aside time one evening a week to pick a slip of paper out of the jar and do the activity. Here are some ideas to get you started: Make s'mores in the back yard; have a picnic in the park; do sword drills to practice using your Bibles; camp out in the back yard; play a favorite board game; make up a song to learn a memory verse together; have a water gun fight; bake cookies together; play a Bible game such as "I'm thinking of a Bible character" or Bible charades; visit the zoo; go on a nature scavenger hunt; have a pillow fight; go geocaching; put on a play (with costumes and props) of a Bible story; make a family photo tree.

Family Photo Tree Craft 

– 

A family is a special blessing from God. Spend some quality family time by working on this fun craft project together. You will be making a family photo tree that will display some of your favorite photos in a fun and decorative way. For this craft you will need: A plain flowerpot, colored rocks, a fake white tree branch (or small real branches), and pictures. To make this family photo tree, the first thing you will need is photos! Pick several photos that you may want to use and then let each person pick a couple of their favorites. The number of photos you use will depend on how much branch space you have available. Find pictures that remind you of good times together with people in your family – holidays, silly pictures, etc. Cut the photos out in leaf shapes. Next, use paint, sharpie markers, stickers, or another art medium of your choice to write your family name on the flowerpot. Then decorate the rest of the flowerpot if you'd like. Now, prepare your tree! Place your colored rocks in the flowerpot and anchor your branch(es). If it is not secure enough, hot glue can be placed in the bottom of the pot to secure the branches, then fill with rocks after the glue has dried. Next, start placing your photos all over the tree. There are a few ways you can do this: glue dots, double stick tape, or hole punch one end of each picture and run string or twistie ties through the hole then tie it or wrap it around a branch. After all of the pictures are "branched", find a place to place your family photo tree where it can be viewed and enjoyed each day. This would also make a nice gift for family members who may live far away such as grandparents.

Finish the Family Game 

– Free printable fill-in-the blank game. Print out pages one and two (one per person playing the game), then cut apart the names on the second page. When "Go" is called, let everyone race to place the correct names in the blanks. (Answer key is included on page three.)



Joseph coloring page  – Link to a free printable coloring page of Joseph forgiving his brothers. (Supercoloring.com)
If you enjoy these Bible lessons, please visit our Product Catalog  page to view our "Growing Up in God's Word" Bible curriculum for children series. Each title is an in-depth Bible study including multiple enrichment activities with each lesson such as map work, research projects, application activities, crafts, and more.