Share this: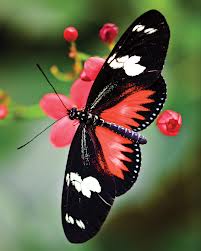 When spring has sprung, I start itching to be outside. And if your kids have been cooped up during the long winter months, they're more than ready too. Scavenger hunts can be great family activities and what better way to enjoy one than in God's glorious creation?
There are several ways you can do this  depending if you want to work as a team or be cutthroat competitive!
Option A – Let the entire family work on finding the list items together.
Option B – Divide up into two teams and see which team can locate the most items on the list the fastest.
Option C – It's every man (woman and child) for themselves! Everyone gets a list, then it's on your mark, get set, go!
If you'd like, you can keep score according to number of items found, quickest time, or a combination of both.
Why not increase the challenge by incorporating the days of creation in the process? Let the participants categorize each item from the list into one of the 7 days of creation. Any plant material, rock, or dirt would be a day 3 item. Any animal that lives in water and any winged creature that flies would be a day 5 item. All land-dwelling animals and people would be a day 6 item. If you include the sun (or moon and stars at night), that would be day 4. You could include clouds for a day 2 item to represent the air we breathe or our atmosphere. Make your list according to a good location to find a wide variety of items. A park or a zoo would be excellent choices.
Need some list ideas to get you started? Here we go…
Ruby-throated hummingbird
Squirrel
Oak tree
Spider web         
Pine cone
Chipmunk
Clover
Box turtle
Bat
Wildflowers
Dragonfly
Pebbles
Bumblebee
Armadillo
Pine tree
Acorn
Garter snake
Blue jay
Lizard
Spanish moss
Painted Lady butterfly
Mushroom
Baby alligators
Spoonbill
This list is based on several things we could probably find at a local park here in Florida. Make yours according to your local flora and fauna, including some not-so-common items for a challenge. If you want to kick up the challenge to another level altogether (and make this a home-school assignment) have your kids find the Latin genus and species name for each item they have located. (They will so love you for this!)
Have fun and happy hunting!