Share this: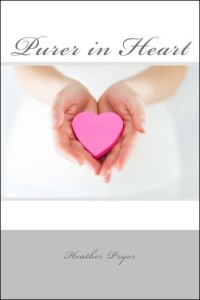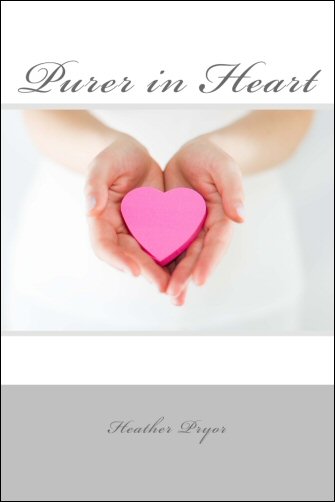 "Who may ascend into the hill of the Lord, or who may stand in His holy place? He who has clean hands and a pure heart…"  (Psalm 24:3-4)
Not your typical purity study, this book for teen-aged girls and women is a 13 lesson study of purity in every area of life including our speech, thoughts, motives, religion, and much more. Each lesson is rich in scripture and contains questions for thought/discussion, a personal challenge to apply the teachings to your life, a prayer request, and a scripture to commit to memory. This study works wells as either a personal study or a group study and is suitable for ages 12 through adult.
Several ladies and teenagers have read and reviewed this book and have kindly shared their thoughts and impressions…
I love this book! I have 5 daughters but 3 who are either in junior high or high school. I enjoyed, thoroughly, studying purity in our lives with the three of them. I began thinking that it would be a great study to strengthen them but quickly came to realize I, too, would be strengthened by this study. I looked forward to our times, together, reading this book and discussing the topics. -Mom of 6

It was very good. Very instructive and thorough in all aspects. I love how it made me realize my sin, ask God for forgiveness, and grow from it.                  -Rachel Shell, aged 17
Purer in Heart has 13 chapters about Purity and is geared to be a study for girls or women. I really appreciate the author's willingness to provide a study that discusses purity in all areas of our lives. Mrs. Pryor begins the book with chapters on the purpose of purity and the treasure that we are in God's eyes, moves into nine different ways to show purity in our lives and ends with Biblical examples of Pure Women and ways to maintain purity in our lives. The book is full of scriptures and questions to help the reader understand and think deeply about issues of purity in speech, thoughts, motives, attitudes, dress, bodies, religion and in daily living. Going through this study with my daughter has given me a solid starting point to discuss all of these issues in a non confrontational way. The many scripture references aid the discussion and provide a solid foundation upon which to build each point of purity. There are also challenges at the end of each chapter to help implement purity in our everyday living. All in all, this is a very well rounded study on purity.   -Tonya Nelson

This book provides great content and talking points for teens to study, think upon, and discuss with parents or teachers. Unlike so many books for teen girls, this one gives a whole life application to purity. While books on sexual purity are important, this study applies purity to all areas of life. This study will get the Christian woman thinking about purity with a broader application than just our relationships with men/boys. -Gina Simpson
I greatly enjoyed the challenges that this book gives! I think that any woman/young woman that reads this book will be encouraged to be Purer In Heart! I highly recommend this book!   -Micah Minor, aged 16
This book is great to teach your young daughter pure ways and to live the way God wants her to. Not only is it helpful for personal application, but is also great to use as a great class for young girls (teen class, devotionals, etc). My daughter and I enjoyed reading this together and are wanting to do it as a class for teen girls soon.    -Dena Wouters

This book is a great study on purity and can be applied to any female's life whether you are a teen girl, single or married woman. It does not only consist of discussions about the purity of one's body but of different aspects of one's life, including mind, attitude and religion. We homeschool and I am thinking of having a teen class for girls in our homeschool group at some point in the future.  -Lisa Johnson

Helene Smith at the Maid Servants of Christ blog graciously posted her review here.
If you are interested in placing an order, please visit our Product Catalog Page, or Contact Us for group rates for orders of 8 or more.