Share this: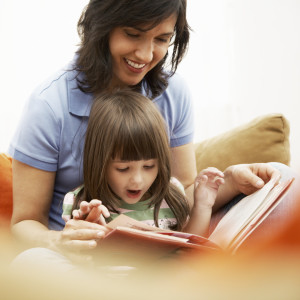 Ahhh, books! One of the favorite aspects of our homeschooling over the past twenty years was our read aloud time. My children always had their own assigned reading to do individually from the time they were able to read simple chapter books, but we would also gather together to snuggle on the couch before lunch to read aloud. We continued even through the high school years, tackling more difficult subject matter and having some wonderful discussions. The books we read over the years always coincided with our studies in history and/or the Bible, and many of them, to our great delight, were books that had a decidedly Christian worldview with chivalrous men, virtuous women, and bold acknowledgments of the Creator. Others did not mention God directly, but they contained characters which learned valuable lessons and possessed moral virtues based on Biblical principles. We discovered some great treasures in literature through the years that I would like to share with you.* I've broken the lists down into age-appropriate categories, although much will depend on the maturity and interests of your child.
Heather Pryor is a participant in the Amazon Services LLC Associates Program, an affiliate advertising program designed to provide a means for sites to earn advertising fees by advertising and linking to Amazon.com. Clicking on the following links will redirect you to the Amazon.com website.

Elementary

:
Middle School

:
High School

:
This is by no means a complete list of books we read aloud, but these have been  specifically chosen for their Christian worldview and/or Christian morals and principles. I will be publishing book reviews on specific ones, sharing character analysis, quotes, and a summary of content. Like us on Facebook for updates or stay tuned to the monthly newsletters for information on the latest reviews.
Let me know what your family's favorite faith-based books are and please share with me which ones you would like to see reviewed from this list. Happy reading!
(*It is always a good idea to preview books before reading them with your children to make sure you are comfortable with the content and to have a "heads-up" if there is something that needs explanation, such as doctrinal issues, etc.)