Share this: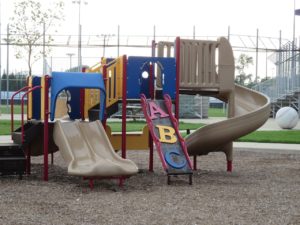 "No more teachers, no more books…" Remember the chant all the kids were shouting on the last day of school? As a kid, I couldn't wait to be freed from the shackles of formal education to indulge in a lengthy summer of freedom stretching out enticingly ahead of me, but now as a homeschooling mom…all I can think of (with anxiety) is something along the lines of: "They're going to forget everything they just learned in the next three months!" "They'll be bored after the first two weeks and driving me crazy." "They'll watch too much T.V., etc. and not do anything productive." Is there a happy medium to be found? I believe there is.
For our family, I knew I wanted summer learning experiences for my kids, but I had a list of criteria to meet:
1) Keep the kids occupied but still allow freedom and flexibility for things they wanted to do.
2) Do things that would be educational but not always seem overtly so to them.
3) Do activities that would be fun and memorable for them but still fulfill my educational goals.
This may sound like mission impossible, but it's not. Learning can be fun! There are plenty of ways to incorporate learning through the summer months that don't have to feel weighty, boring, or like drudgery, and the following ways are what worked extremely well for us:
Unit Studies – We would do a mini unit study of about 6 weeks in summertime with lots of fun activities and field trips thrown in the mix. One of our favorite unit studies was about Beatrix Potter (the English author of the Peter Rabbit stories). We read through a biography about her life which was quite fascinating. She loved nature and frequently sketched and painted beautiful landscapes, animals and even mushrooms! This led us to go exploring outdoors and do lots of nature study as well as practice our art skills using a variety of art mediums. We read the entire collection of Beatrix Potter animal stories which are simply delightful and usually include a good moral lesson as well. Since Ms. Potter was British, we naturally had to have afternoon tea like she did. The kids loved "dressing up" and having tea (or in their case lemonade) in the afternoon while we took turns reading poetry out loud or reading one of her stories. We even tried rice pudding as that was a frequent item in Beatrix's diet as a child! Another year we did a unit study on whales and another year we did one on seashells (which, of course, required lots of field trips to our local beaches here in Florida).
Field trips – Summer is the perfect time during a more relaxed schedule to explore the city or state in which you live. Check out local events in your area that would be fun but offer an educational experience for your children. Some cities offer cultural events such as "Shakespeare in the park." Some local aquariums and museums offer special programs, exhibits, or planetarium shows. See if there are any opportunities for plays, concerts, art contests, pottery workshops, nature programs, etc. Try a guided tour to see dolphins, alligators, or birds. Go fishing or kayaking at a park or venue you've never been to before. Check with your local county extension office about free programs on topics such as gardening or beekeeping. The possibilities are endless as to places to go and things to do. Just choose things that will present new adventures and opportunities for your kids.

Library trips

– Wait! Library trips can be fun? Well, of course! I am a firm believer in the importance of reading and reading well. My kids never got the summer off from reading, but there were things we did to change things up a little and make it more appealing. We made weekly trips to the library and each child was provided a list before we went. I was giving them "required reading" but letting them choose at the same time. Their list might read: 1) Biography, 2) Nature, 3) History, 4) Chapter book, 5) Art/Music. So they knew that as I checked their stack on their way to the check-out counter, I would look to see what biography they had chosen, what nature topic they were going to read about, etc. After they fulfilled the "required reading", they were allowed to check out as many fun books as they wanted, even the silly cartoon books. In this way, they were still learning about things in a wide variety of subjects, but they were in charge of choosing specifically what it was they wanted to read about. A win/win.

Games

– Our kids love to play games so it was simply a matter of finding games that enhanced or taught certain skills but were still fun to play. Since two of my children struggled with math, I found that Yahtzee was a perfect game to play. They got lots of math practice in, but never realized it in the fun they were having. We played Bible trivia games, geography games, literature/grammar based games, historical games and more. There is a great selection of board games available today, but they can also be quite expensive. Thrift stores and yard sales are great resources for inexpensive games, and your church library may contain some Bible games to check out or borrow. We also had some hand-held educational games that were passed around on rainy afternoons or when driving around in the car. I found them at a local school-supply store and they were a great investment. One was a math game that drilled in facts, one was about geography and contained a cool revolving globe and another helped them practice their spelling. And don't forget puzzles! Logic puzzles, brainteasers, even doing jigsaw puzzles together can be beneficial for the brain.

Screen time

– I almost cringe as I type those words because I am a mama who limits screen time, not expands it, but all of the above activities are completely offline. There are plenty of good documentaries and educational shows on channels like Netflix, or on DVD's from your local library. There are also numerous free resources for online educational games, virtual field trips, places to drill facts, take lessons in music or foreign languages, do Bible lessons, and more. These are good, I will confess, for a rainy day, when you're too busy for the above activities, or when kids aren't getting along and need to settle down with a productive diversion.
Some further suggestions: Daily Bible time was something we never took a vacation from. Learning from God's Word takes top priority, and it is something that can be done with great enthusiasm and enjoyment. (Is the Bible Boring?) We also incorporated writing by writing letters to family, thank you notes, making party invitations, copying Bible verses, making weekly dinner menus, and having "Christmas in July" by starting a Christmas list. Enlist the kids' help in the kitchen preparing meals, teaching them how to follow a recipe, make equivalent measurements, and understand nutritional information. (Try making something fun like homemade ice cream!) Maybe you also have other suggestions you'd like to share in the comments below. I'd love to hear your ideas!
Each summer, we incorporated all of the above ideas, and I believe it accomplished my three objectives mentioned earlier to everybody's satisfaction. Summer learning is not only possible but definitely doable! May your family enjoy your summer days "off" and learn so much in the process.