Share this: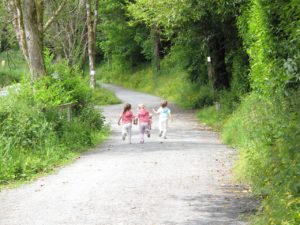 Summer vacation is here, and it provides some great opportunities to incorporate growing in God's Word. Whether you're spending time indoors, outdoors, at home or away, the following suggestions and links should give you plenty of options for learning and fun!
• Go on a Creation Scavenger Hunt.
• Put on a play of a favorite Bible story complete with home-made costumes and scenery.
• Bake with the Bible – Aaron's Rod Almond Cookies, Spicy Snakes on a Stick, Resurrection Cookies, or the very cool Burning Bush cupcakes.
• Use sidewalk chalk to draw an outdoor mural of a Bible story.
• Do Sword Drills.
• Play some fun Bible-themed games like "Bounce Back with Kindness," "Pin Balaam on the Donkey," or a "Blindfold Maze".
• Make some unique Bible crafts like a high priest breastplate or a diorama of a Bible event such as Crossing the Red Sea.
• Challenge family and friends to some fun and interesting Bible trivia. (Try some of the questions from our Learn Something New section.)
• Check out more fun ideas for Bible learning on our Pinterest boards for Bible Crafts and Bible Games.
What are some ways your family loves to incorporate Bible learning into everyday life? We'd love for you to share your ideas!